I wasn't the best at blogging all of good things that happened in my world last year, but putting it all together, 2014 ended up being an amazing year for my life in Art and Wet Plate.
I was a part of four group Exhibitions in four different states. I was also able to take an amazing 39 day road trip across America with my good friend Jim Schulz to take the view cameras out of the studio and out on the road. At the end of the post, like in any good book, you have to end it by not killing off the main character and setting it up for the sequel. You'll see some good news at the end... :)
Thanks to my wife Maria most of all as she supports me so completely in all of this.
Without that, I wouldn't have made it out the front door. :)
To all of my friends, family, fellow artists, hair and makeup teams, stylists, assistants, and supporters that help me with my projects and keep the dream alive.... Thank You!
2014 Exhibitions
IMAGINE Gallery's Group Show: January 2014, New York, NY
Art Intersection Gallery's "Light Sensitive" Show: March 2014 - Gilbert, Arizona
Kiernan Gallery's "Expressions: Contemporary Portraiture" Show - April 2014, Lexington, Virginia
International House's "Magdalena" Show: December 6, 2014 - January 6, 2015. New Orleans, Louisiana
The year started off with a bang in January with the IMAGINE Gallery's exhibit of my work in New York City.
I showed a large body of Wet Plate Collodion original tintypes and ambrotypes from my Pugilist Series to some of my portrait and nude series. I also showed for the first time, a few of my Ultra Large Format Ruby Glass Ambrotypes there.
Below is one of my Cyanotype images. I'm still putting some time into this printing process. I'm looking forward to creating more with this in the future.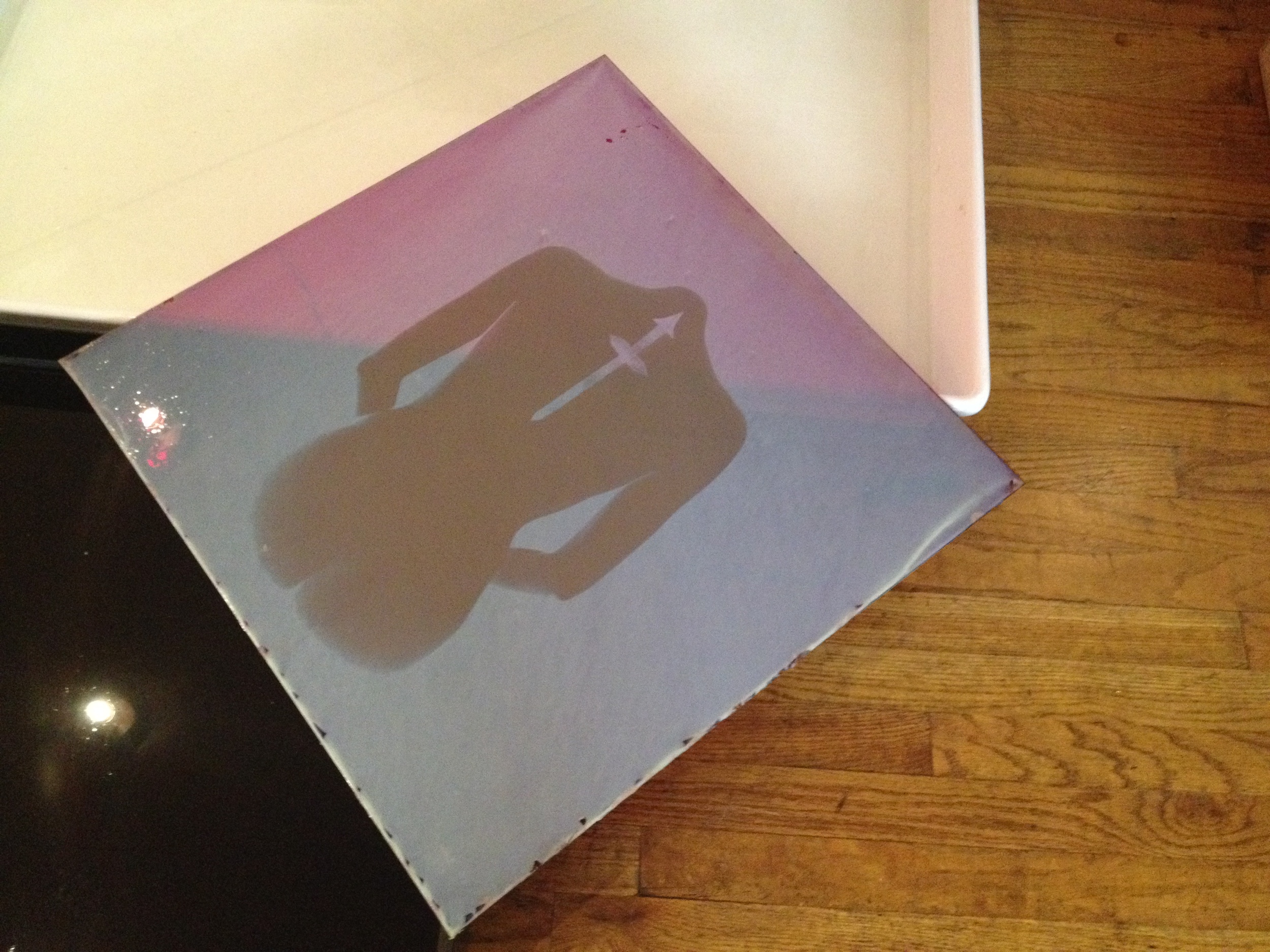 I shot a video(below) of "Prayer" in the fixer. It's a 24"x24" Ruby Glass Ambrotype.
All of the Ultra Large Format Ambrotypes were shot using my tent camera...pictured below. The left side is the camera and the right side is the darkroom. The maximum size I can shoot in there is based on the largest tray size.
Shown below are 30"x40" trays. Off to the left are some of the plates ready for use.
The next show my work was chosen for was for the Kiernan Gallery in Lexington, Virginia.
The show was titled, "Expressions: Contemporary Portraiture".
It was a pleasant surprise that my piece, "Anna I" was chosen as the Juror Choice Award.
The Gallery Director, Kat Kiernan also wrote a blog post on me and some of my work, which can be viewed in it's entirety here:
In April, one of my plates from my Pugilist Series was chosen for the "Light Sensitive" show at the Art Intersection Gallery in Arizona.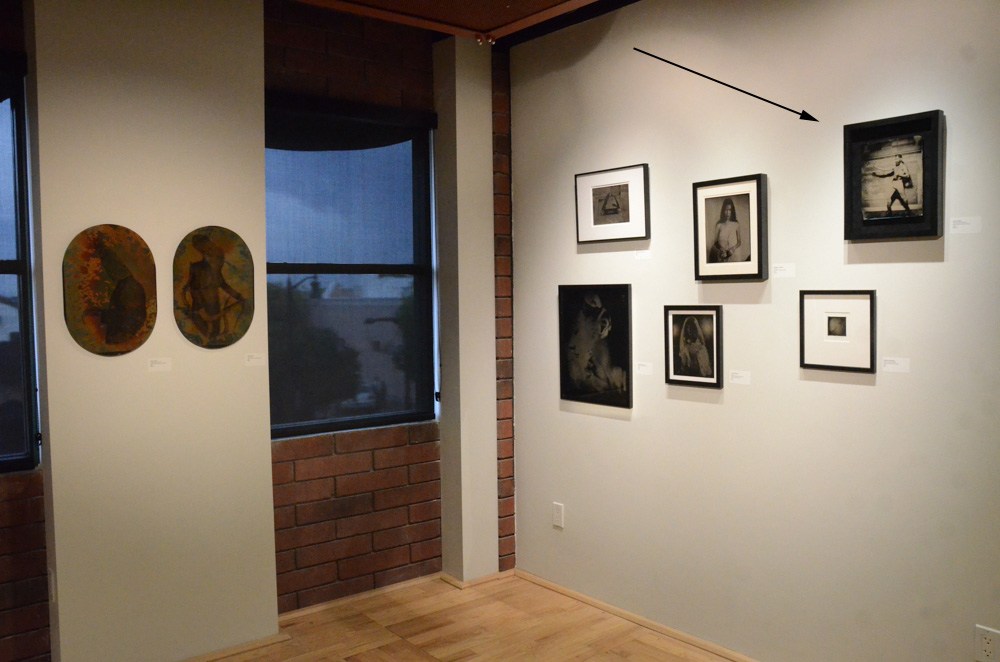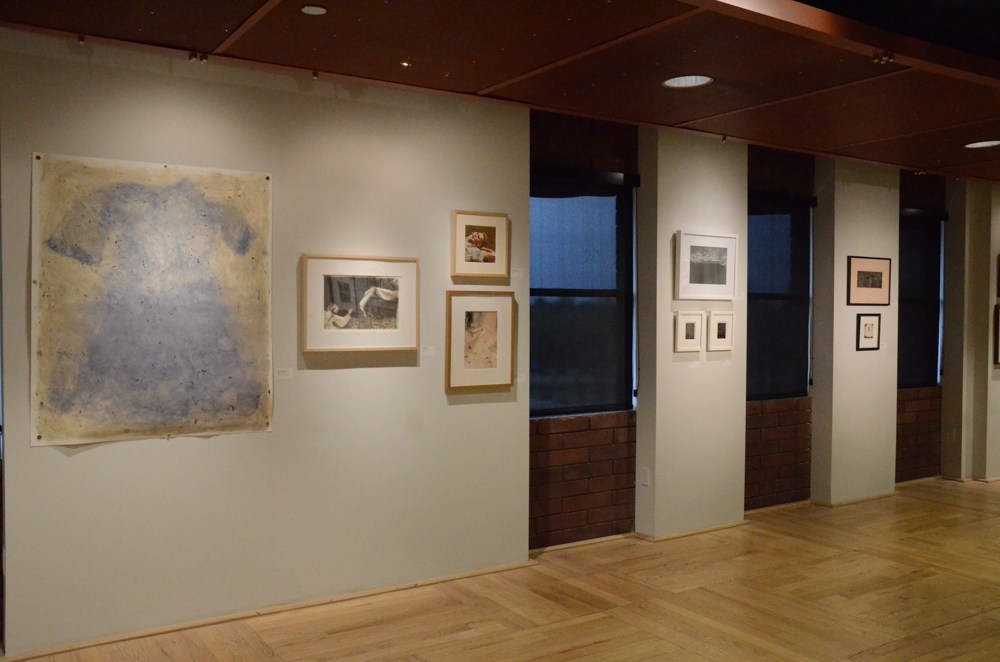 In the Fall, a trip I had been planning for more than a year came to fruition. I had purchased an RV a year earlier, and started using it as a mobile wet plate platform so I could do longer trips without the need to get hotels as well as use it as a dark room. It took a while and some planning, but I was able to make my cross country trip happen September 6th - Oct 14th. My good friend, Jim Schulz and I headed out on September 6th to a multitude of amazing destinations in America.
Loosely titled, "The Road Less Travelled", we tried to keep true to the name and take the back roads where we could. Only then we thought, could we truly see America the way we wanted. Boy, did we EVER find some back roads...lol. I shot 8"x10", 4"x5", and a 6"x8" Pinhole camera on the trip. The 4"x5" ended up winning out as the best landscape platform based on the lenses I had with me, so I shot quite a bit using my 4"x5" Horseman. Jim and I had an Amazing time. We drove long hours, through all kinds of weather and hardship, but we came out of it having a better respect for our Nation's natural spaces. As I see the world getting smaller and land being grabbed, stripped, mined, deforested, and fracked, I'm so happy that America set aside so much land for National Parks. I think it's important to enjoy what we can while it's still around. Being active in preserving what we have left is also up to those of us who care enough. It was truly a pleasure.
I'm still working on all of the images, stories, and documentation of the people and places that I shot while on the trip, but here is a small gallery of images from the trip...more to be released as I put it all together. Until then, below is a little look back on the journey. :)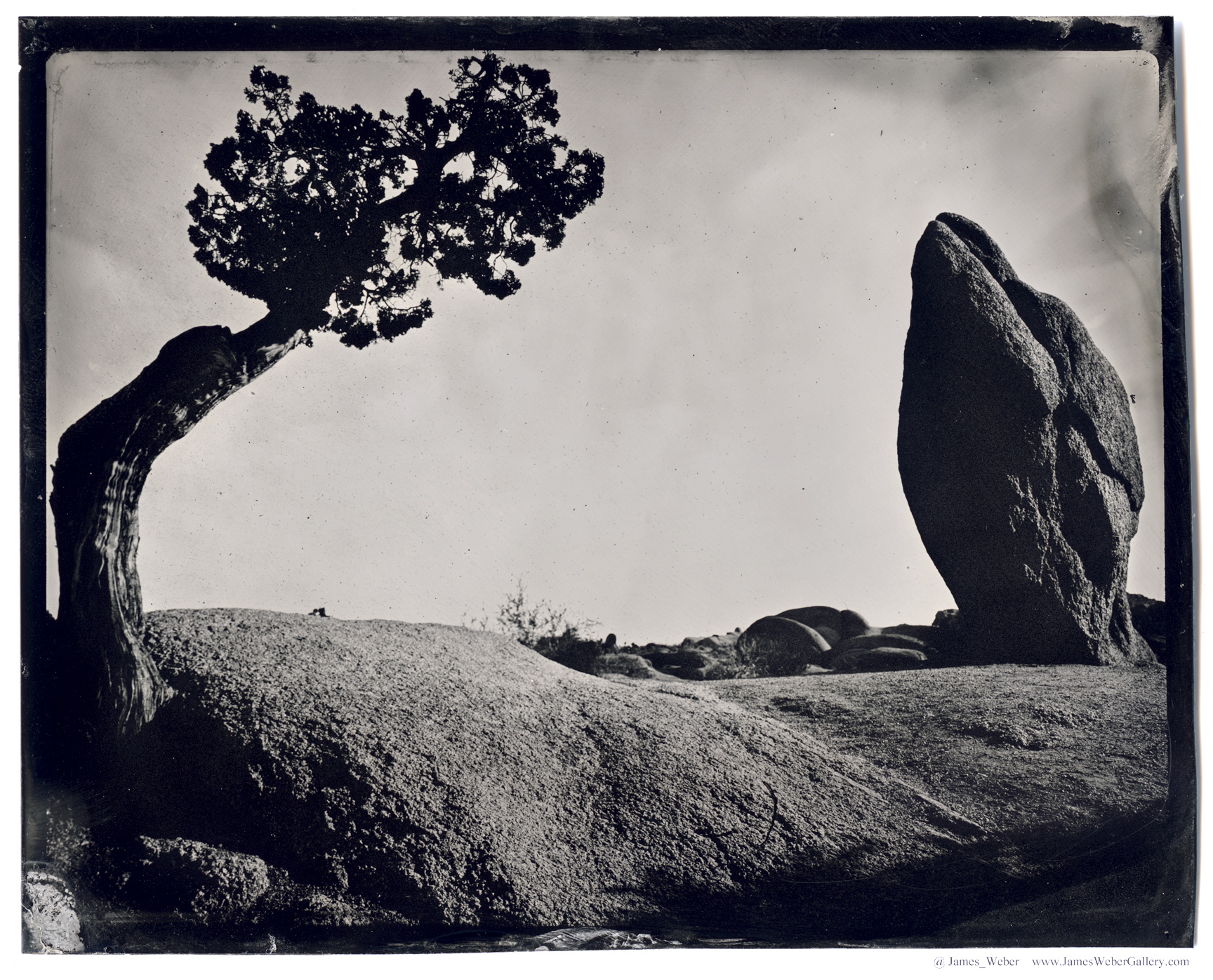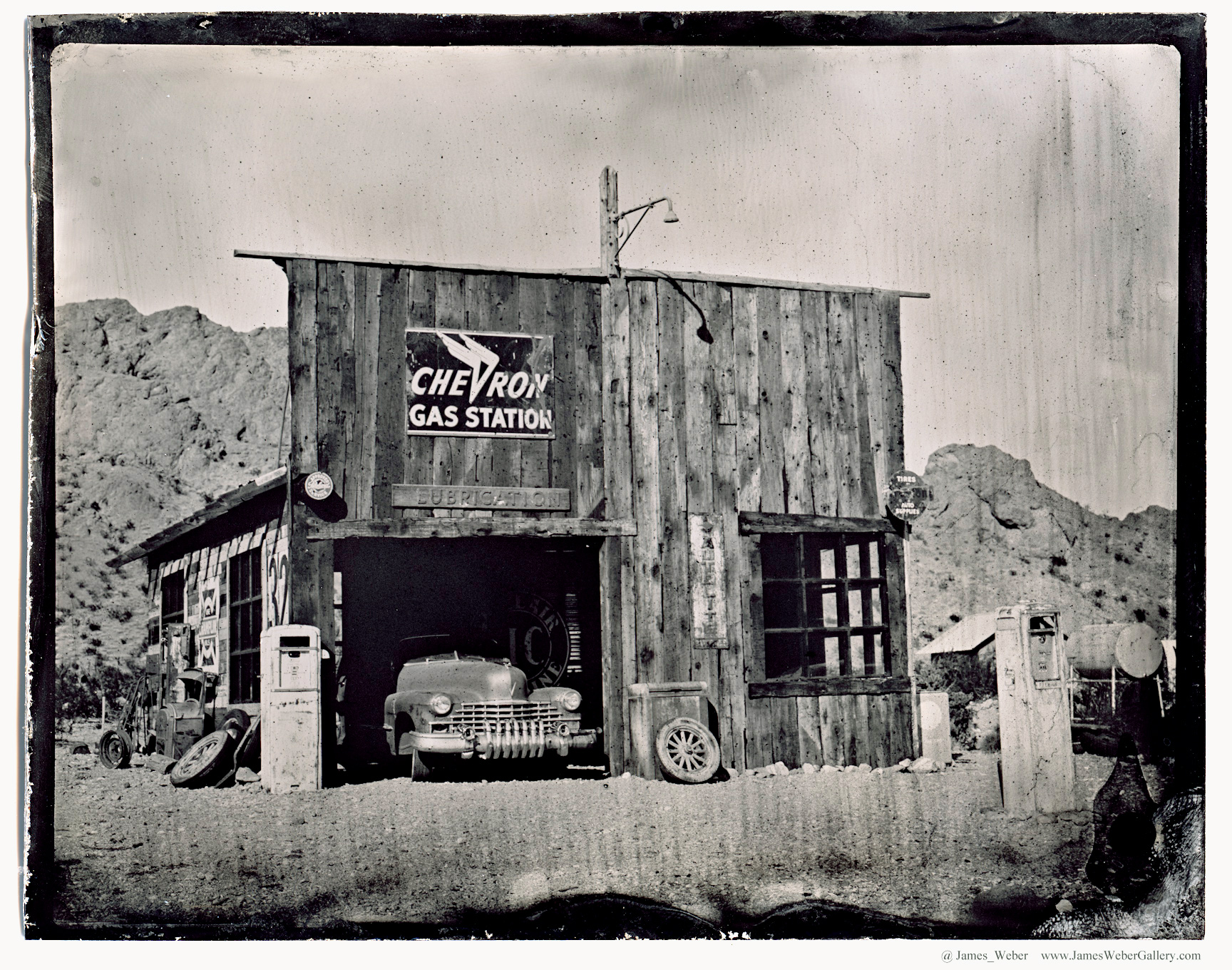 Soon after I got back from the trip, I entered one of my Ruby Glass Ambrotypes, "The Shroud" to The International House's "Magdalena" Exhibition in New Orleans, LA. My work along with 11 others were chosen for the show. To add more good news, The International House bought my piece and 2 others to be included into the permanent Magdalena Collection.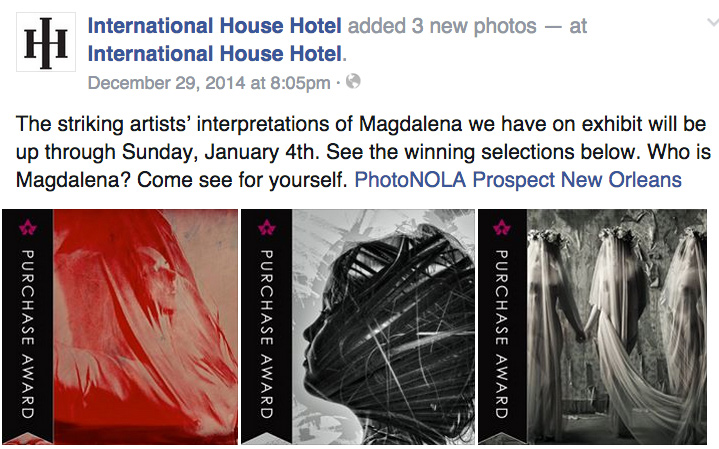 Much fun was had in New Orleans in my first time to the city. I'm definitely looking forward to coming back. :)
A Huge Thank You to BLUR Magazine for the Cover / 23 Page Feature of my work in their 40th Issue!
The feature interview and images are below.