So this is Little Smokey's(Weed Tent Camera) first time out of the house. My buddy Rico Elvina and I decided to give it a try on location . There was a LOT of prep...we thought we had everything together...we got in our Zipcar Minivan, Shiloh, and took off. 30 minutes into the ride, we were talking about what we were going to do and going over the checklist. It seems we forgot to bring a few things. He thought I got it, I thought he got it... 1. The aluminum plates...kinda important.
2. The TENT FRAME!!!! REALLY important.
OMG...WOW....lol.
So, we headed back into manhattan, laughing at ourselves...because what else can you do? We picked up the supplies, and headed out again. Now, sadly, this cost us about 2 hours round trip. We already spent some time in the morning mixing chemistry. This put us getting to our location about 4:30pm. Time is of the essence. So I thought, screw it. No test plates...just go straight into 20"x24"...guess the light/exposure. Meanwhile, I had never shot this lens in daylight before(and it's only the second time I've used this camera), but we would not have much light to make adjustments, so I decided to just go for it.
That's Rico streaking across the frame. Rico shot all of the behind the scene images today. Many thanks for coming out, Rico. :)
This is a shot inside the tent after it was all zipped up, so you can see the image as I'm seeing it in the camera. As you can see, the lens easily covers this 30"x40" foam core board.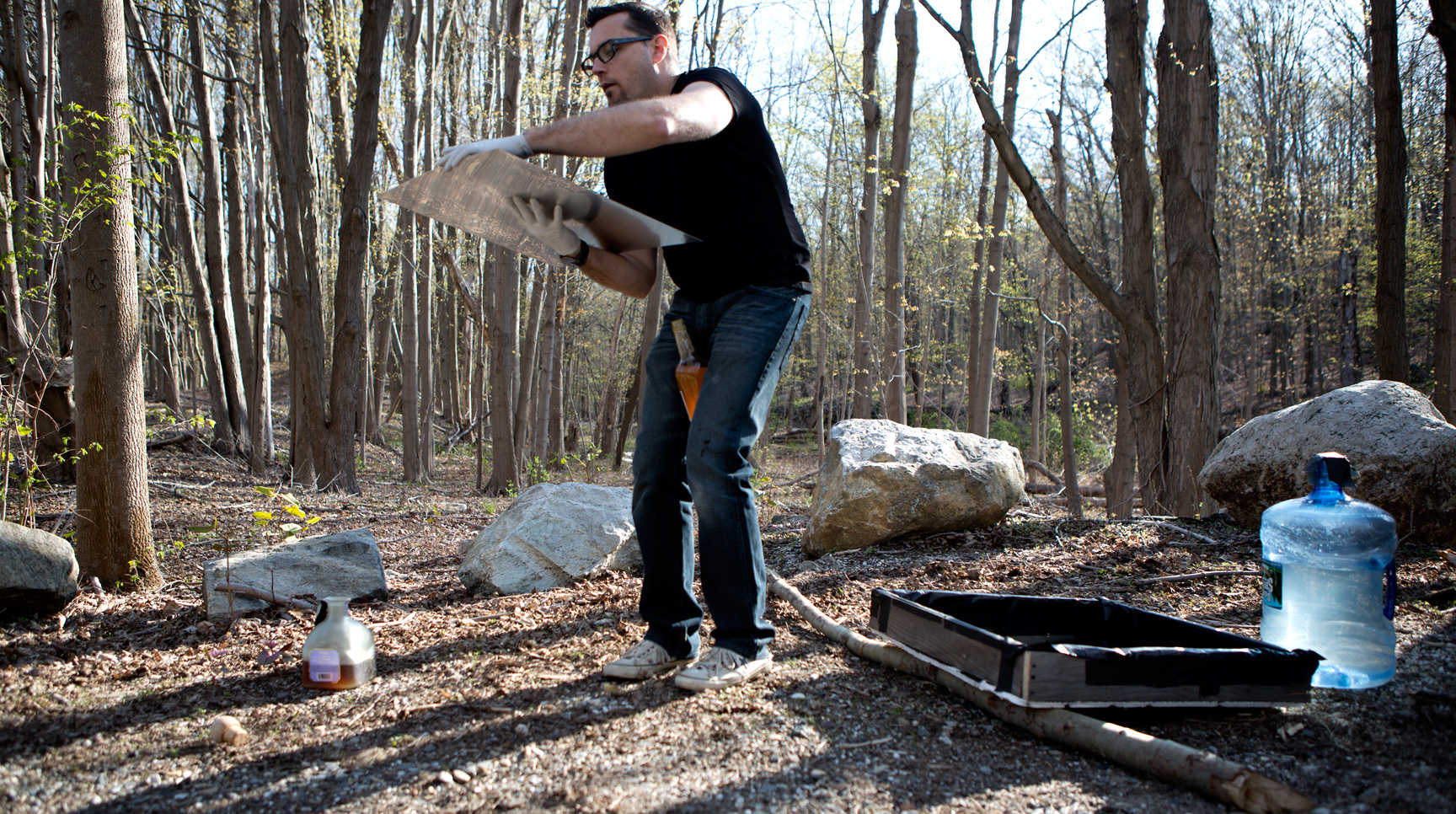 Tequila bottles make the best collodion bottles. :)
Fixing the plate.
Here's the two plates I liked the most...even so, they had some chemical issues. It's par for the course every now and then, though. Sometimes, it's a blessing and you get good results, sometimes you don't. This time, it's a mixed bag.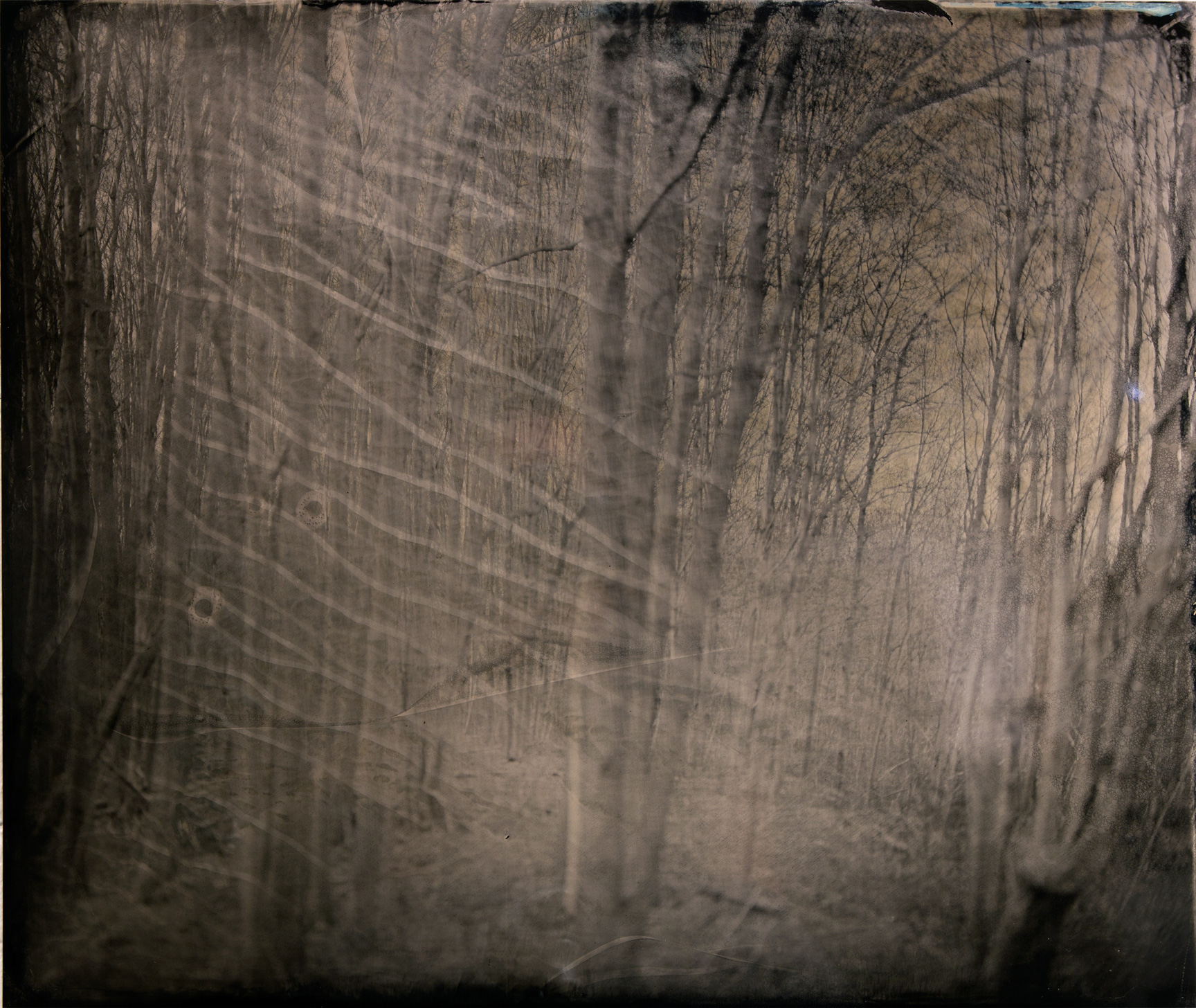 Even though there are some chemical issues here with the streaks, I still think this one is quite beautiful.
Things were FAR from perfect on this one as the chemistry definitely went off the rails on this one, but once again, it's still quite interesting. I did learn some things about tray developing large plates that I'll take with me to the next shoot. This is definitely a long term play and things will tighten up as I get more experience with this size and working in the tent.
The day was chalk full of great learning experiences. The need for a checklist is paramount. For the RV trip this fall, everything will already be in there, but right now, everything has to be brought with us each time, and it's quite a lot of gear to take on location. I think my collodion recipe was off somewhat, and there were definitely developer issues. So it's off to making more chemistry and planning the next outing a little better. :)